Kohler is a trusted name in the kitchen faucet industry. However, there are mixed reviews on whether or not they make a good product. While some say Kohler makes high-quality and durable faucets, others find their products are overpriced and not as long-lasting as other brands.
Kohler is a well-known brand in the kitchen and bathroom industry. They offer a wide variety of products, including kitchen faucets. Kohler faucets are available in various styles, finishes, and prices to suit any budget.
Kohler has become synonymous with high-quality kitchens. The company was founded in 1873 and offered various appliances and fixtures. Their faucets are made from solid materials and are built to last. So if you're looking for a high-quality kitchen faucet, Kohler is worth considering. 
When deciding whether to buy a Kohler kitchen faucet, it is important to research and read reviews from multiple sources. What makes Kohler special? And why should you consider buying from them? Then, go ahead with the following blog-
A Quick Overview of Kohler Faucet
Topic 
Kohler Performance 

Origin 

Sheboygan County, Wisconsin, USA

Manufactured In

China

Founder




John Michael Kohler

Rating 

4.8 out of 5 (Based on Amazon product review) 

Product Type

Home, Bathroom, and Kitchen accessories 

After Sales Service 

4.7 out of 5 (Based on customer experience) 

Price Range 

$78 to $2099 (Faucet)

ANSI/NSI Certification 

Yes

Kohler Faucet Finishes

Matte Black / Vibrant Brushed Moderne Brass
Vibrant Brushed Moderne Brass
Polished Chrome / Matte Black
Matte Black
Vibrant Titanium
Vibrant Brushed Bronze
Vibrant Rose Gold

Establishment of the Company 

1873

Revenue of 2021

$8 Billion 
Customer review about Kohler kitchen faucet
The customer review from Amazon about the Kohler kitchen faucet is positive since they love it. Below are some of the reviews:
There is no need to worry about installation with this faucet because it delivers exactly what it is supposed to. Goosenecks are great for filling larger pots and are very useful. There are clean lines on the sprayer, which makes it look great.
The faucet pivot allows me to choose from a wide range of water sources. There are a variety of sprays available, from a straight stream to a V-shaped high-intensity spray for rinsing. It works well for both rinsing dishes and showering. Under the stainless steel sink, it was necessary to install a 1/2″ piece of wood to keep it from flexing. Otherwise, it was a pretty straightforward process.
It is easy to turn the faucet handle. There is a steady stream from the sprayer. Dishes are easily rinsed with the fan spray. I love it!
Company Overview
In 1873, John Micheal Kohler and Charles Silberzahn started the journey by acquiring an Iron and Steel company. With twelve North American factories, Kohler is one of the largest manufacturers of plumbing and sanitary products in the U.S. The main manufacturers of Kohler products are in China. They have 43 product lines, including home, bathroom, and kitchen accessories. The fascinating part of their product line is the unique and stylish Kitchen Faucet. 
Is Kohler a Reliable Brand?
Kohler is one of the most well-known names in plumbing. They have been around since 1873 and offer a wide variety of high-quality products, including faucets. Regarding reputation, Kohler is up there as one of the best brands.
Kohler is a reliable brand. It has been in business for over 140 years and offers various products, from plumbing fixtures to engines. Kohler is also known for its customer service; the company has a team of expert technicians available to help with any problems that might arise. 
From traditional to contemporary, there's a model that will fit your décor. And with finishes like stainless steel, chrome, and oil-rubbed bronze, you can find the perfect match for your other fixtures.
Regarding reputation, Kohler is up there as one of the best brands. When it comes to faucets specifically, Kohler offers a lot of different options to choose from depending on your needs and preferences. But, overall, we would say that Kohler faucets are some of the best on the market. 
What is the Most Reliable Brand of Kitchen Faucet?
Kohler is a leading manufacturer of luxury bathroom and kitchen products. They offer a variety of products, such as faucets, toilets, sinks, bathtubs, showers, mirrors, lighting, cabinets, countertops, flooring, and other home accessories. Their products are designed using state-of-the-art technologies and materials.
There is a lot to consider when purchasing a kitchen faucet. You want something that will be reliable and last a long time. There are many different brands on the market, so it isn't easy to decide which one to choose.
To help you decide, we have compiled a list of the most reliable kitchen faucet brands. Moen is one of the leading manufacturers of plumbing products in the world. Their products are known for their quality and durability. There is no doubt that Moen is the top brand of kitchen faucets, but Kohler is not inferior to Moen. Kohler will be your number-one choice if you consider the luxurious design and finishing. 
Moen kitchen faucets are available in a wide range of styles and finishes, so you're sure to find one that suits your needs. Delta is another top-rated brand when it comes to kitchen faucets. Their products offer great value for money and are backed by a lifetime warranty.
Delta faucets are available in traditional and contemporary styles, so there's something for everyone. Kohler is another well-known name in the world of plumbing fixtures. They offer a wide range of high-quality kitchen faucets, including unique designs that catch your eye.
Kohler also offers a limited lifetime warranty on their products, so you can be confident that they will stand the test of time.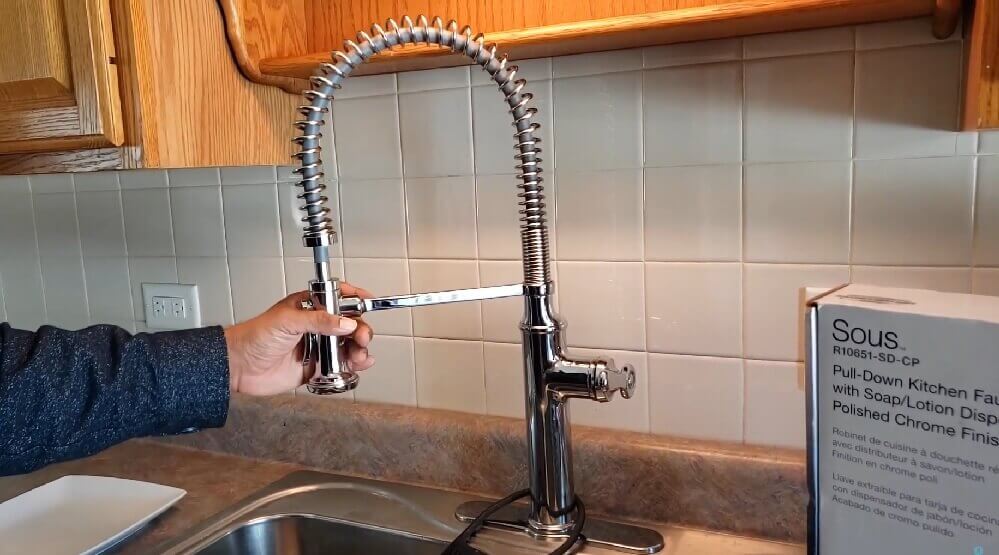 Different Kitchen Faucets Collection by Kohler
Various faucet styles are available from Kohler to match any decor. Each collection features a task spray to make heavy kitchen tasks more manageable. Specific groups offer touchless technology and unique product options to perfectly complement your space and needs.
Graze Kitchen Faucet Collection
The Graze Kitchen Faucet Collection from Kohler exudes sophistication and style. Each faucet is crafted with extraordinary attention to detail and is constructed from the highest quality materials for excellent performance and longevity. 
This collection offers a range of styles and finishes to best match your kitchen décor. With features such as pull-down and pull-out sprayers, as well as motion sensor technology, Graze faucets offer enhanced usability and convenience. 
Crue Kitchen Faucet Collection 
Kohler Crue collection kitchen faucets feature contemporary minimalist styling that makes a bold statement. Despite its simplicity, it maintains continuity of form and harmonious proportions and lacks ornamentation.
Tone Kitchen Faucet Collection
The Kohler Tone Kitchen Faucet Collection is a great way to update any kitchen with its contemporary look. It has a sleek and clean silhouette and a signature teardrop base. This associative style is perfect for modern kitchens that want to feel like they're in one ample, unified space.
Riff Kitchen Faucet Collection 
The Riff kitchen faucet collection is a unique and exciting option for anyone looking for a new and fresh look in their kitchen. The collection features beautiful, stylish faucets that are sure to add a touch of elegance to any space. The taps are made from high-quality materials and are designed to last, making them an excellent choice for any modern home.
Artifacts Kitchen Faucet Collection 
If you're looking for a unique way to spruce up your kitchen, look no further than the Artifacts collection of faucets. The historical accuracy of these faucets adds a touch of vintage charm to any design. Whether you're using them as part of a contemporary or retro kitchen set, these faucets will make your space look more beautiful than ever.
Puris Kitchen Faucet Collection 
The Purist collection by Benjamin Moore features solid architectural forms and features inspired by busy professional kitchens. This makes challenging kitchen tasks easier, as the conditions help guide water droplets away from delicate surfaces and into the dishwasher.
Simplice Kitchen Faucet Collection
Simplice Kitchen Faucet Collection offers elegant design, ergonomics, and inspired innovation to the kitchen. It is perfect for a chef who wants to simplify their kitchen design. This faucet collection has three designs to choose from and is easy to use.
Bellera Kitchen Faucet Collection 
If you're looking for a modern kitchen faucet collection that feels like a professional-level affair, look no further than Kohler's Bellera Kitchen Faucet Collection. This prestigious faucet with sleek, professional-looking designs that will make your home feel more polished and inviting. Prepare, cook, and clean in the kitchen with the functions that suit you.
Types of Kohler Faucets 
There are several types of Kohler faucets available on the market. The type of faucet you choose depends on your budget, style preferences, and other factors. 
Style and Design of Kohler Faucet 
Pull-down Kitchen Faucets

Pull-out Kitchen Faucets

Single-handle Kitchen Faucets

Touchless Kitchen Faucets

Prep/Bar Sink Faucets
Hole Mounting of Kohler Faucet 
There are two ways to mount a kitchen faucet- 
Mounting the faucet in the sink or the wall requires holes. The Kohler faucet can be classified into the following categories- 
Single-hole Mounting

Two-hole Mounting

Three-hole Mounting

Four-hole Mounting
Finishes of Kohler Faucets 
The finish of the faucets indicates the materials used in the faucet and the color you prefer. Whatever finish you choose for your kitchen or bath, make sure to find something appropriate to your kitchen style and wall background. The following fishes are available for Kohler faucets- 
Vibrant Stainless

Matte Black

Vibrant Brushed Nickel

Oil-rubbed Bronze

Vibrant Polished Nickel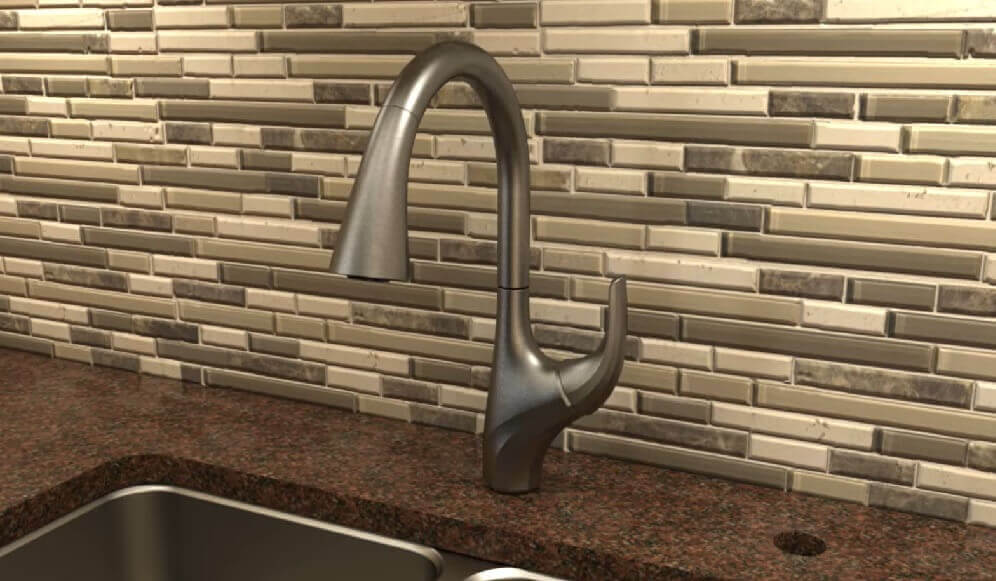 Best Selling Products of Kohler 
Kohler is renowned for its high-end luxury bathroom and kitchen products. Kohler's products run synonymous with the brand name, even as it offers a variety of specialities. Kohler's iconic kitchen faucets and bathtubs are one of its best-selling products today!
Its faucets, sinks, vanities and accessories also stand out as bestselling items, offering homeowners the perfect combination of form and function. Kohler is a brand that stands out for its attention to detail and commitment to delivering top-notch products that meet the highest standards of quality. The following products line are the best-selling for Kohler- 
Kohler Kitchen Faucet 

Kohler Bathtub

Kohler Bathroom Faucet 

Kohler Toilets

Kohler Sink

Kohler Vesine

Kohler Garbage Disposals

Kohler Showers

Kohler Mirrors 
With a focus on performance, design and quality, it has consistently delivered best-selling products that are both functional and beautiful. From its signature line of faucets and fixtures to toilets, showers and bathtubs, Kohler offers various products that appeal to multiple tastes. 
Quality of Kohler Faucet
Kohler faucets are some of the most popular on the market and are known for their superior quality. They offer a variety of features and benefits for consumers, such as sleek modern design, smooth functionality, and a range of finishes and styles.
The Kohler faucet product line is renowned for its superior quality and craftsmanship. Known for their timeless style and remarkable reliability, Kohler faucets are made with premium materials and top-notch construction designed to last. Each component of a Kohler faucet is crafted with precision and attention to detail to ensure long-lasting performance and durability.
Top Features of Kohler Faucet
When shopping for a faucet for your home, there are a lot of considerations to make. You have to consider the feature design, the price, and the quality. One brand that stands out amongst the competition is Kohler. Kohler faucets are often the first choice when looking for a reliable, stylish and affordable faucet. 
DockNetik
DockNetik is a magnetic docking system located within the spout that securely locks the pull-down sprayhead into place. This system is ideal for fish transport, aquariums, and other water-based applications.
ProMotion technology
The ProMotion technology combines a braided hose with a swiveling ball joint that won't kink or tangle for effortless sprayhead control. This easy-to-use system is perfect for home and professional use.
MasterClean 
With a wet cloth, the MasterClean spray face wipes clean and resists mineral buildup.
Switch-Grip 
As the sprayhead on the semi-professional faucet rotates in 90-degree increments, you can place it exactly where you prefer it – left, right, forward, or backward. 
Versatility 
With a pull-down spout, the semi-professional kitchen faucet adds additional convenience to your kitchen.
Why is Kohler So Expensive
Kohler is a name that is synonymous with high quality and luxury. The company has been making plumbing fixtures for over 140 years, and its products are used in some of the most prestigious homes and buildings worldwide. So, why is Kohler so expensive?
There are a few reasons why Kohler commands such a high price tag. Firstly, their products are made from the finest materials available. Their cast iron bathtubs, for example, are made from a premium grade of cast iron that is extremely durable and resistant to chipping and scratching.
Secondly, Kohler employs state-of-the-art manufacturing techniques to ensure that every product meets its exacting standards. Finally, Kohler provides exceptional customer service, offering a lifetime warranty on many of its products. So if you're looking for top-of-the-line plumbing fixtures that will last a lifetime, you'll have to pay a premium for Kohler.
But in our opinion, it's worth it!
Kohler Vs. Moen Vs. Delta
There are countless factors to consider when choosing a faucet for your home. Among the most important considerations is the brand. In the world of faucets, three major brands stand out: Kohler, Moen, and Delta.
All three brands offer high-quality products that are backed by years of experience. So, which one should you choose? To help you make your decision, we've created a comparison of Kohler vs. Moen vs. Delta.
We'll look at the key differences between each brand and its products so that you can choose the best option for your needs. For example, regarding faucets, Kohler offers traditional and modern designs to suit any taste. So for someone who is looking for luxury and modern design, there is no competition to Kohler. 
Moen is another leading name in plumbing fixtures. The company was founded in 1937 and has become one of the most popular providers of kitchen and bathroom products. Moen is the best choice for its durability and longevity. 
Delta is also a giant in the world of plumbing fixtures. Delta offers various faucet styles to suit any taste, including traditional, modern, and transitional designs. However, Delta is most popular for its functionality of kitchen faucets.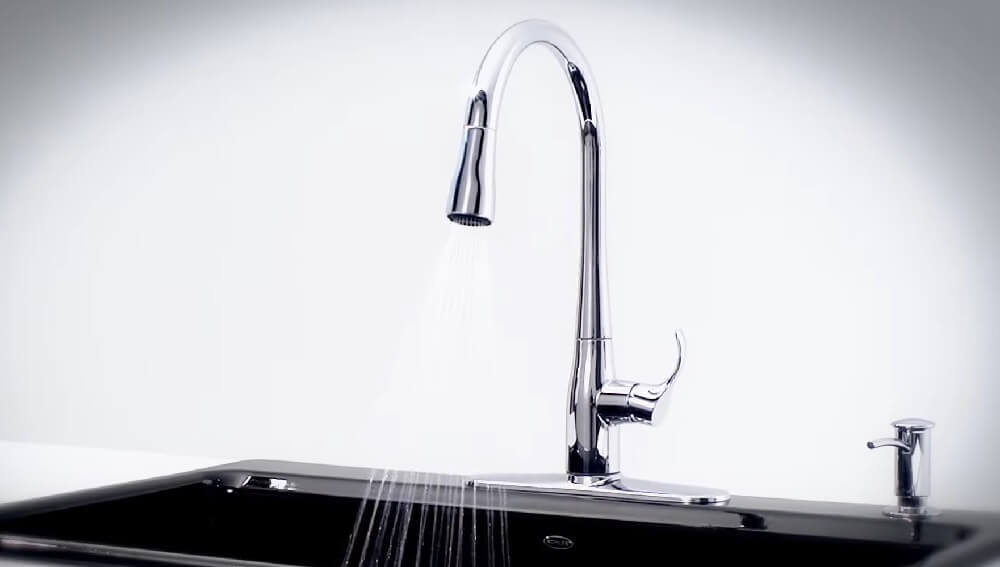 Frequently Asked Questions 
What Brand of Faucet Do Plumbers Recommend?
There is no definitive answer to this question, as different plumbers will have different opinions. However, some of the most popular brands plumbers recommend include Moen, Delta, and Kohler. These brands are all known for their high-quality products and excellent customer service, which makes them a great choice for anyone looking for a new faucet. 
Why Do Plumbers Recommend Kohler kitchen faucets?
Kohler kitchen faucets are some of the most reliable and well-made on the market. Plumbers recommend Kohler kitchen faucets because they are built to last, come with different features to ease your life, and have a lifetime warranty. 
This means that you are covered if something happens wrong. Kohler kitchen faucets are also made of high-quality materials, and their finishes are designed to resist corrosion and tarnishing. You can find the most suitable tap in various styles and finishes for your kitchen.
What is the uniqueness of Kohler Faucet? 
One of the main things that set Kohler faucets apart is their uniqueness. Every design is carefully crafted to stand out from the crowd. Whether you're looking for a more traditional style or something modern and chic, Kohler has it all. Their faucets also come in various finishes, allowing you to customize each piece to fit your style. On top of that, they are designed with the latest technology to ensure their durability and ease of use. With Kohler, you'll never have to worry about your faucet breaking down or becoming outdated.
Is Kohler Made in China?
Yes, Kohler also manufactures many of its products in China and India. But, they assemble products in Mexico. This allows them to keep costs low while still providing top-quality products.
Is Kohler a Luxury Brand?
Yes, There is no doubt that Kohler products are not cheap. But they are well worth the investment. Many people prefer this brand because of its durability and quality.
Is Kohler Better than the American Standard?
Many people think so. Kohler is known for making high-quality products at reasonable prices. If you consider the built quality and design, Kohler is much better than American Standard. 
Conclusion
Kohler is a good kitchen faucet brand because of its quality construction, variety of styles, and lifetime warranty. Kohler faucets are made from solid brass, which ensures durability and long-term performance. The brand offers a wide range of styles to suit any kitchen décor, from traditional to modern.
And, most Kohler faucets come with a lifetime warranty, so you can be sure your investment will last.
As the chief content writer, Hassan Al Sarker works as a professional kitchen-based content creator at Kitchen Liker.
In addition to reviewing the content published on Kitchen Liker, he ensures that it is accurate, relevant, and helpful. As a result, all the reviews and information published at Kitchen Liker are neutral and userfriendly.
Hassan Al Sarker has a bachelor's degree in Hotel and Tourism Management From the Newyork University. Before joining Kitchen Liker, he was a contributor at Kitchen Club, United States.